This article refers to editing jobs posted under a Recruitment Account membership. If want to edit a one-time job posting please have a look at this article.
How to edit job postings
1. To edit a job, just log in and go to the recruiter dashboard. Find the particular job, then click the edit button.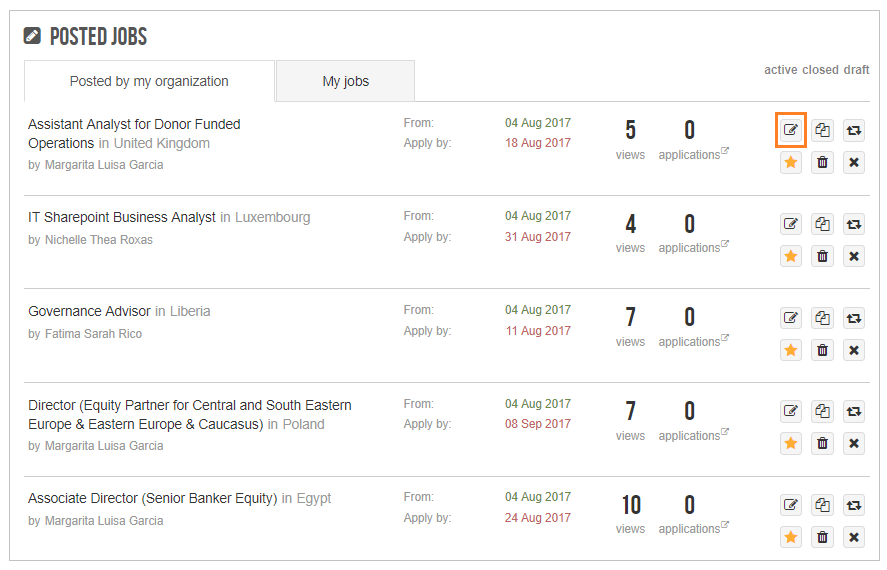 You can then edit whichever parts of the description you would like, including the "apply by" date. If you include an "apply by" date which is beyond 30 days from the date of posting you will need to login and repost it in order for it to remain live on Devex.
Access draft or closed job postings
1. If you have saved a job as a draft and would now like to access it, or access closed jobs, just go to the list of job postings on the Recruiter Dashboard and click on draft or closed.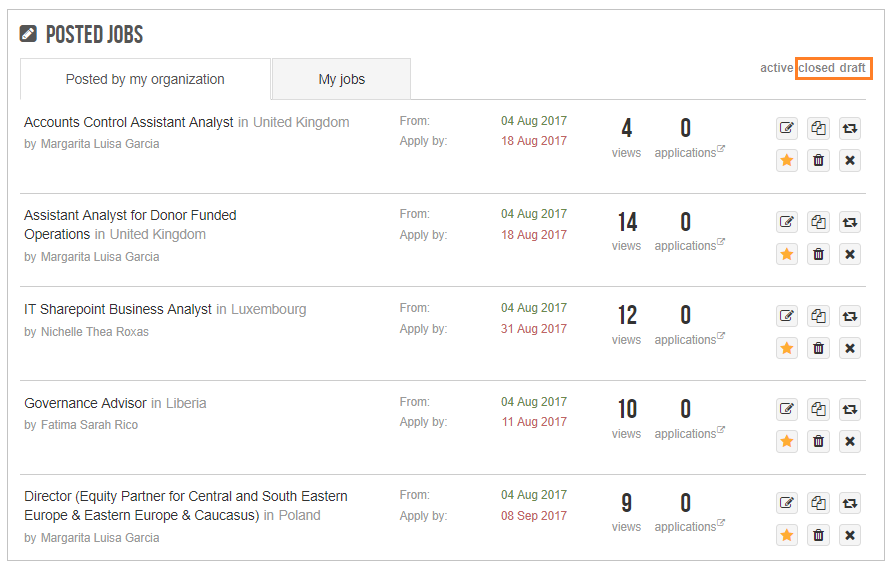 Re-post a job
1. If you would like to re-post a closed job, go to your recruiter dashboard and click on closed jobs to find the particular job.
Or use the search field on top, which shows up when you choose to show all company's jobs.

2. Once you have found the particular job, click on re-post, it is automatically posted for 30 days. If you would like to edit the amount of time the job posting will be live on Devex, click on the job detail page.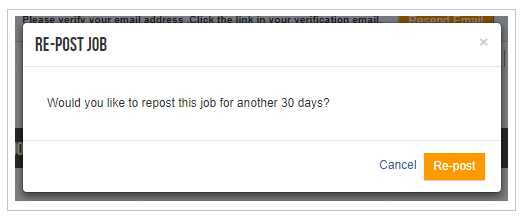 3. You also have the option to increase the visibility of the job by featuring it. This means it will appear at the top of the Job Board, the top of the weekly jobs newsletter, and at the top of the custom job alerts individuals set-up. On average, "featured" jobs get about 10 times more views than standard job postings.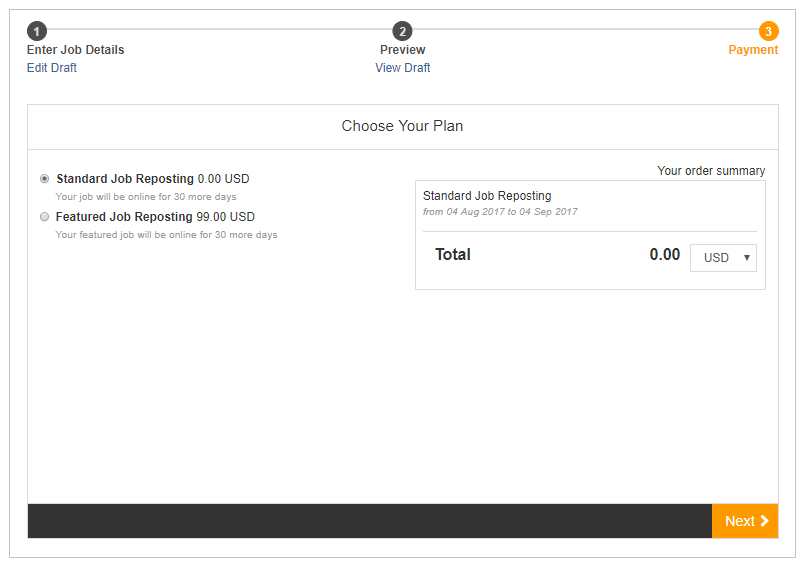 4. To change the application date either click on the slide out message at the end of the process to be directed to the job detail page, or go to it directly through the recruiter dashboard, as per above.