To manage your job alerts, log in to your Devex account and go to the job search page by clicking on JOBS:

You'll see the search options on the left side of the page. Scroll down to find Saved searches and alerts and click it to launch the list.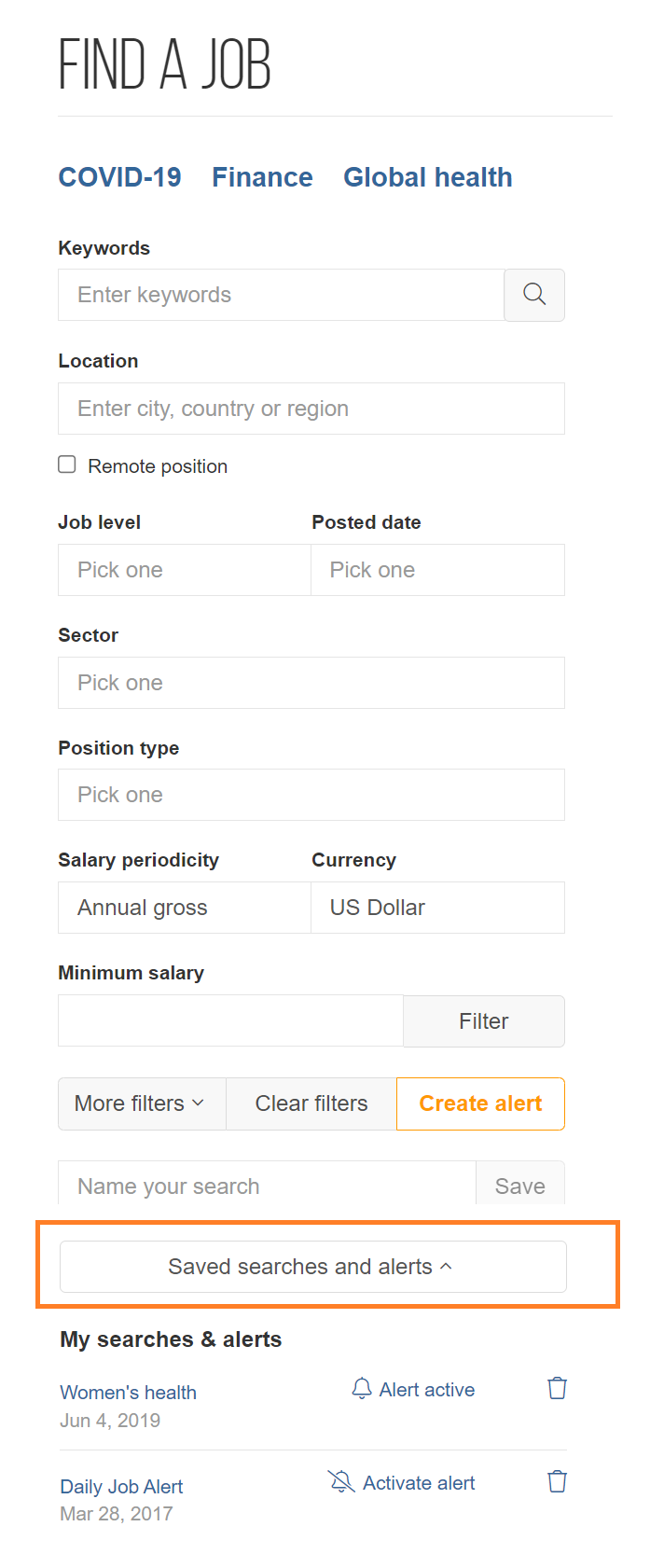 Deactivate an alert by clicking the same Activate alert button, which the small bell icon should change to inactive or cancelled out.

To delete an alert, click on the trash icon.
If you wish to deactivate a business alert, check the steps on this page.