Who has viewed your profile?
By going to MyDevex, you can see how many times your profile has been viewed, and how many times you have appeared in a search. The number of search appearances reflects the number of times your profile has been part of a recruiter's candidate search, whilst your "profile views" indicate how many times your profile has been accessed by recruiters. As this is a new feature, we are currently unable to trace the search parameters used or the identity of the recruiters who made this search.
Making your profile public or private
Signing up for a Devex account automatically creates a public Devex profile, which means that our recruiter members are able to view your profile, download your CV (if you have uploaded one), and contact you through the messaging feature. This is ideal if you are actively searching for your next global development position. Only members with a Recruiter Account are able to see your full profile, providing it is public.
If you would prefer to keep your profile hidden, you can update your privacy settings by following these steps:
1. Log in to your Devex account and click Account & privacy settings on the Devex menu: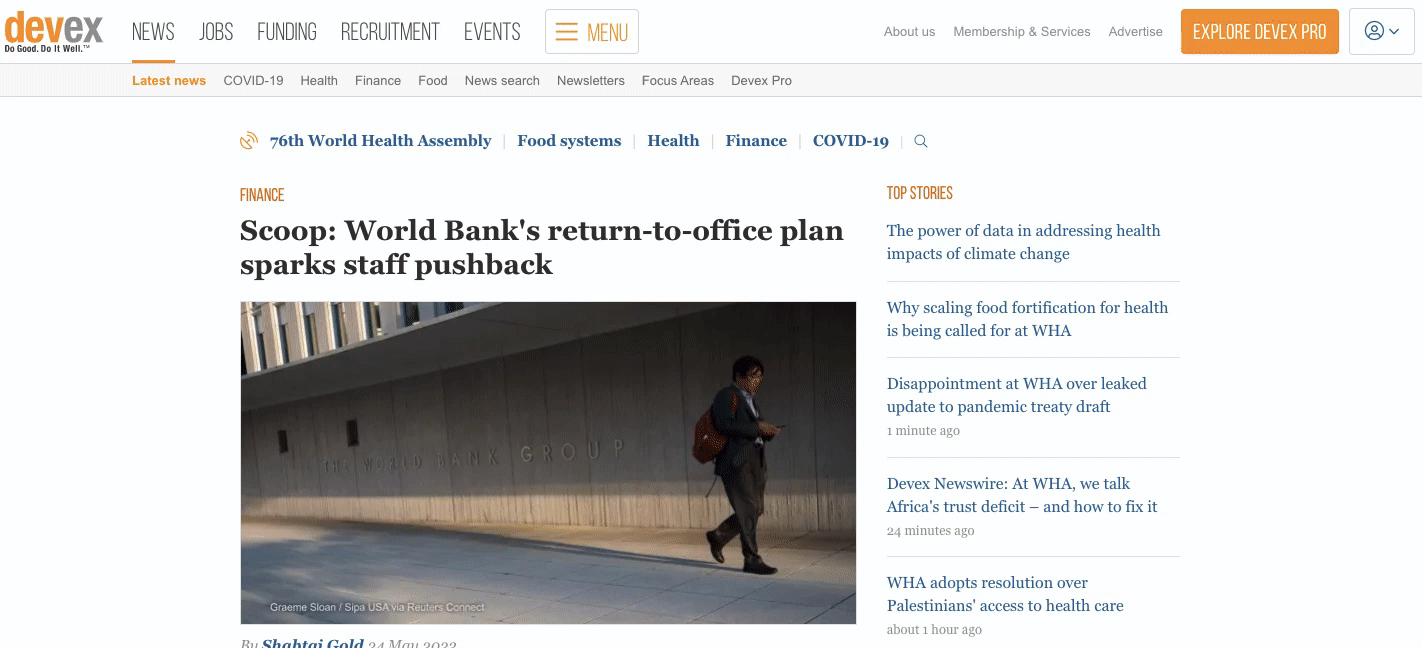 2. Scroll down to the Privacy section and choose between "Yes" or "No", depending on whether or not you want your profile public. The change is automatically saved.