Your Devex Pro Funding membership allows you identify broader funding trends happening within the funding environment and plan more strategically. This article highlights a number of the resources you can use to do so.
This quick video also highlights the possibilities that you have to use our funding analysis to your advantage:
1. Visualize your search results
By clicking on the button above the search box you can quickly understand the top ten funders, recipient countries or regions of funding, and pattern of funding distribution based on your search criteria.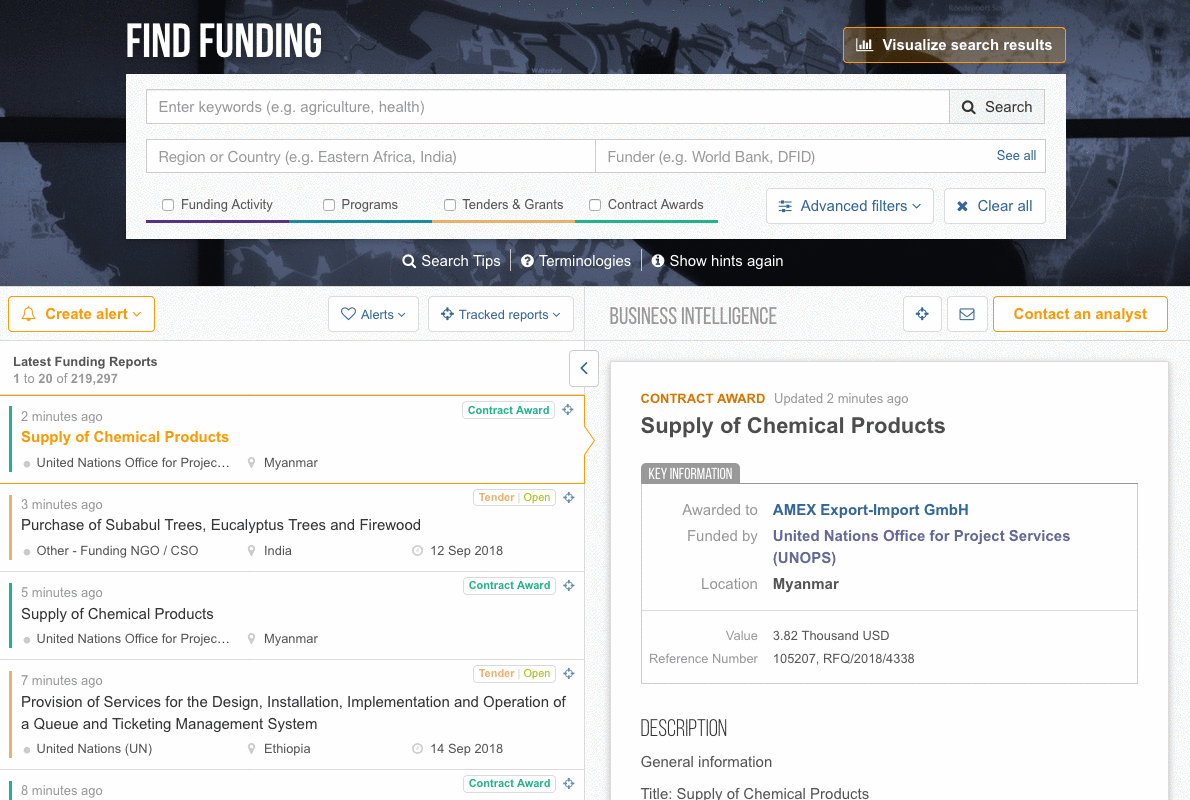 Examples of member use cases:
2. Learn about future donor priorities and past contract award history on the Funding Overview page

Access the articles on the Funding Overview page to interact with the visualizations presenting future donor priorities for IDB, USAID, World Bank, ADB, DFID, amongst others. Along with these articles on future priorities, we have published a series of articles on AfDB's past contract award information.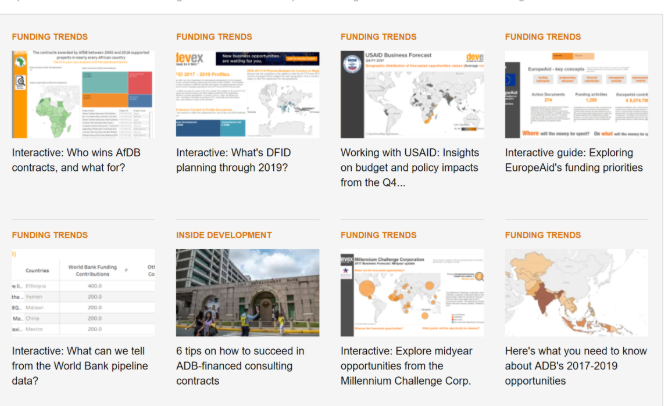 Member use cases:
Understand where the World Bank is distributing funding based on the monthly operational summary (MOS) data they publish by accessing the World Bank MOS data visualization or funding activity entries to interact with it based on country, sector and funding instrument. Many members then access the contract awards database to understand which partner organizations they should approach to collaborate with within the country.
For smaller organizations that want to get involved with larger projects but need to partner with the main implementers that bid on these projects, knowing about future projects at the early stage (in the WB context it would be at the MOS stage) means you can connect with the right partners about future projects in advance, in doing so better position yourself to be considered as a sub-partner.
3. Learn of news related to new funding initiatives, partnerships and loan approvals
Search through the content within the funding activity database by selecting just that box on the funding search to learn of news related to funding. Those relevant to your business alert criteria will feature in your business alerts. This information is compiled from over 700 sources each day, ranging from media outlets to donor websites and the Devex network.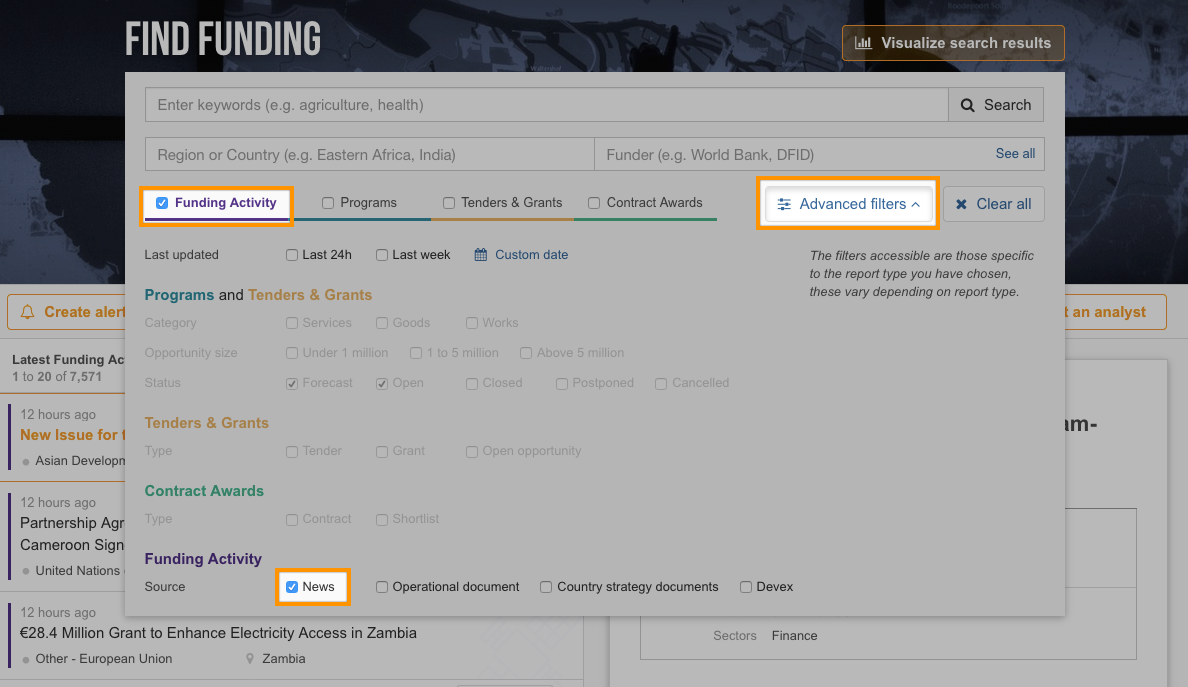 Member use cases:
Instead of accessing 20 different websites each day to understand the latest donor news on migration access the information on this which compiles content from approximately 700 sources.
Search through the USAID business forecast opportunities by keyword to identify those of interest in seconds.
Learn of a new loan approval related to your sector and region of interest before the program report stage.
4. Identify future potential partners and competitors
Combine this knowledge about future funding with the contract award information, by just selecting the contract awards box on the funding search to identify potential partners and competitors.