By clicking on the Visualize search results button above the search box you can quickly understand the top ten funders, recipient countries or regions of funding, and pattern of funding, based on your search criteria.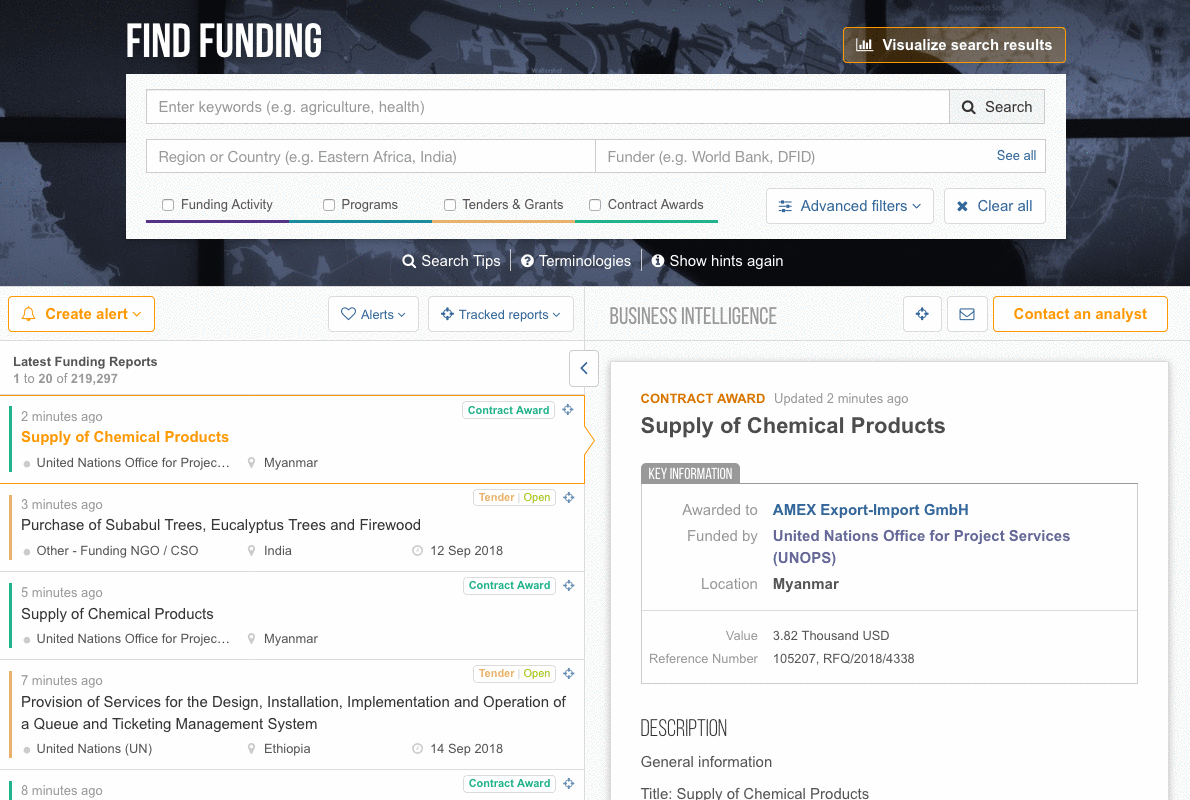 Why do members use this option? 
Many members use this option to identify funding trends. Depending on which filters you use, you can understand trends related to open or closed funding opportunities, past contract awards, or funding activity news content.
Here are some examples of member use cases: