You can use the forgot password option from the SIGN IN page, if you have forgotten your password. Or follow these steps:
1. Click this link: https://www.devex.com/reset_password.
2. Enter the primary/log in e-mail address of your Devex account, make sure no extra space before or after.
3. Click Send Instructions
If you don't receive an e-mail with instructions and a secure link in your inbox, please check your spam/junk folder.
*To ensure our emails don't get treated as spam, add info@devex.com to your address book.
Have a temporary password?
If you have been assigned a temporary password manually, we recommend changing it to your preferred one to keep your account secure.
To update, click on Account and privacy settings on the Devex menu. Then scroll down to the Reset Password section, and fill out the required fields. Click on Reset password to save the change: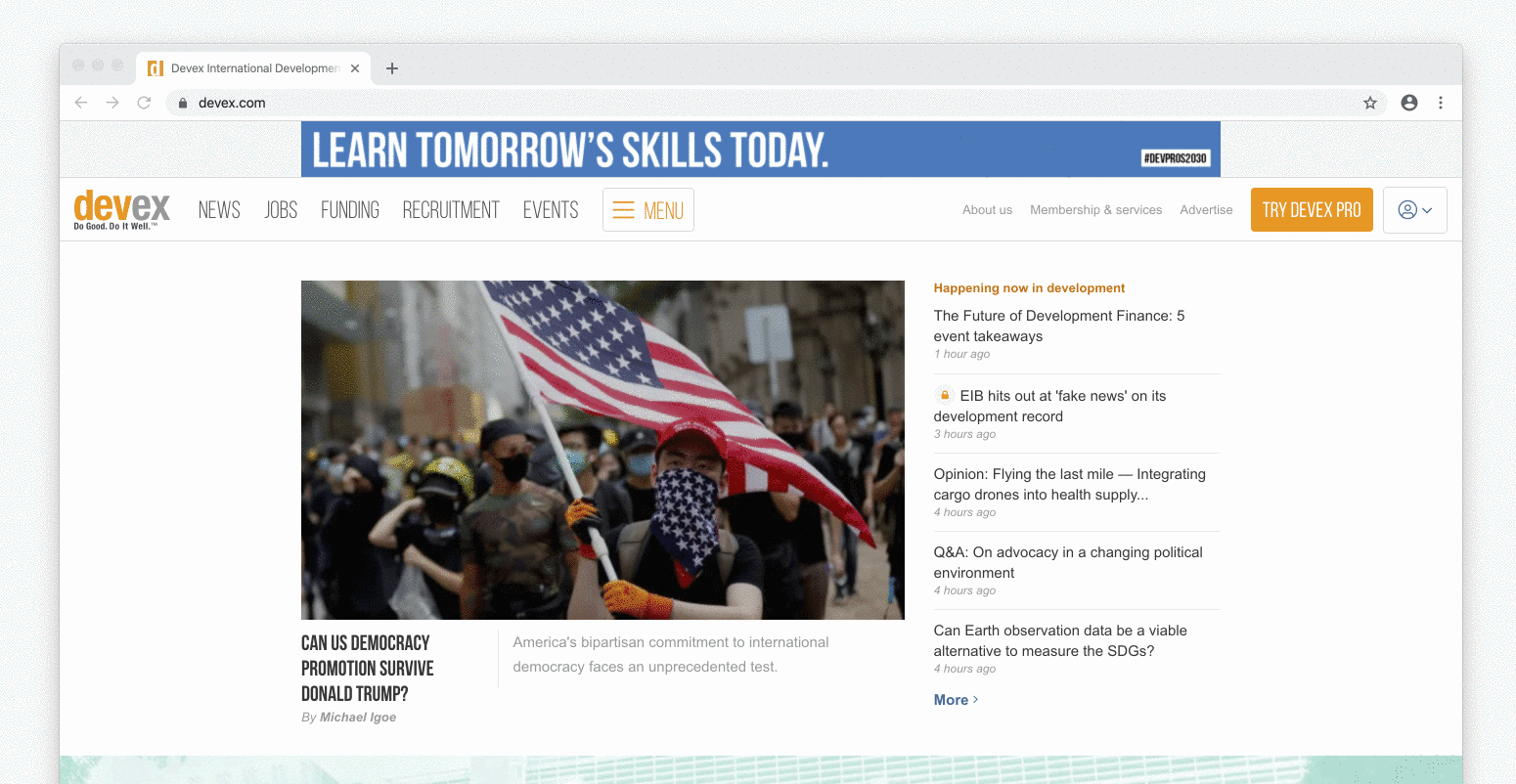 You may then start using your updated password to log in to your account.