You can check whether your job application has been successfully submitted by clicking on Manage my jobs in the Devex user menu, or by clicking on the My Jobs page.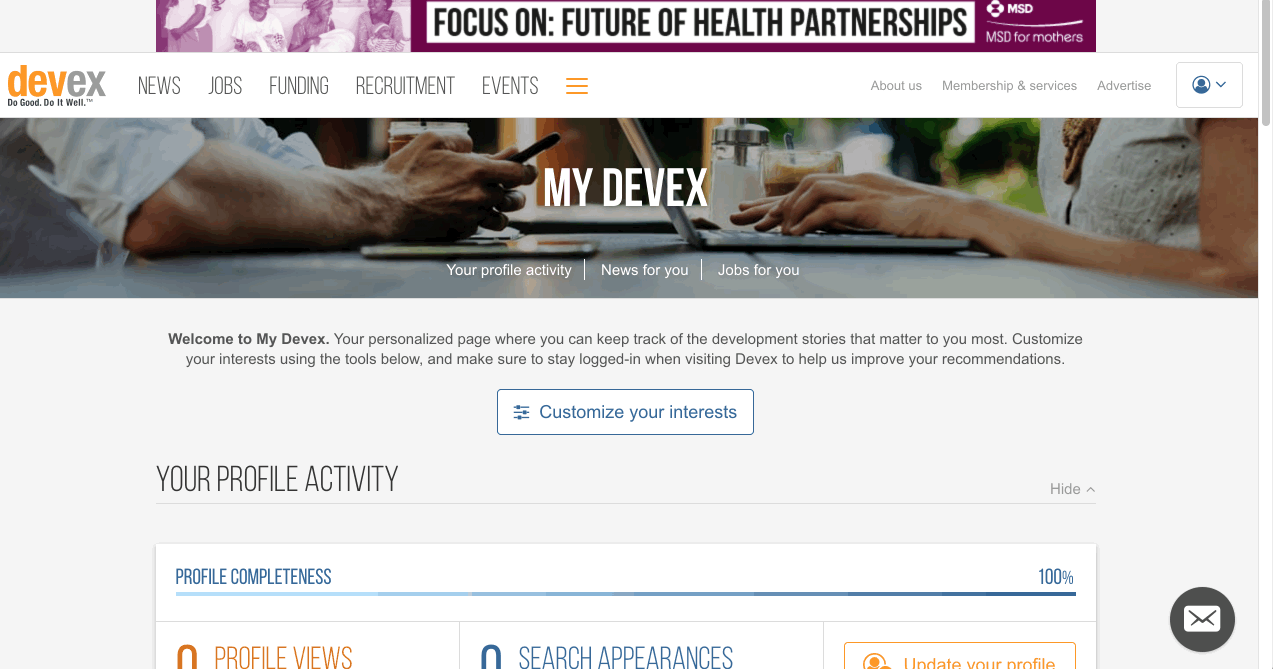 On this page your applications will be labelled either as Sent (successfully completed application through the Devex site), Draft (applications you've initiated but not yet completed), or Closed (applications you started but did not complete before the deadline passed.) There is also a link for you to view your application and review the CV, cover letter and/or supporting documents that you attached.**
* Only job applications sent through the Devex website applications can be be checked at this time. Applications submitted through external websites such as the organizations' internal recruitment sites cannot be tracked. 
** You can no longer edit or retract a submitted application so please make sure that you have attached the correct documents before finalizing an application.