Keeping your Devex profile updated is a great way to get your profile noticed by recruiters who are more likely to get in touch with candidates with an updated CV or profile. To make this process easier for you, we've combined the update profile and uploading your cv which you can complete in 3 steps*:
*Please make sure that you're logged in to your Devex profile
Step 1: Upload your cv file

Tips:
Fill out the CV name: Enter the desired name for your CV in the designated field.
Choose the CV file: Select the CV file you want to upload by clicking on the appropriate option.
Once you have filled out the CV name and chosen the file, click the "Upload CV" button to initiate the process.
In case you accidentally perform the steps in the wrong order (i.e., selecting the CV file before filling out the CV name), simply click anywhere on the white space to activate the "Upload CV" button.
2. Confirm your profile data
If there are existing information saved on your profile, you'll see them on this page. You can also add, edit and delete entries on this page. If you'd like to skip to a specific section of your profile, you can use the shortcut links on the right side to scroll down faster.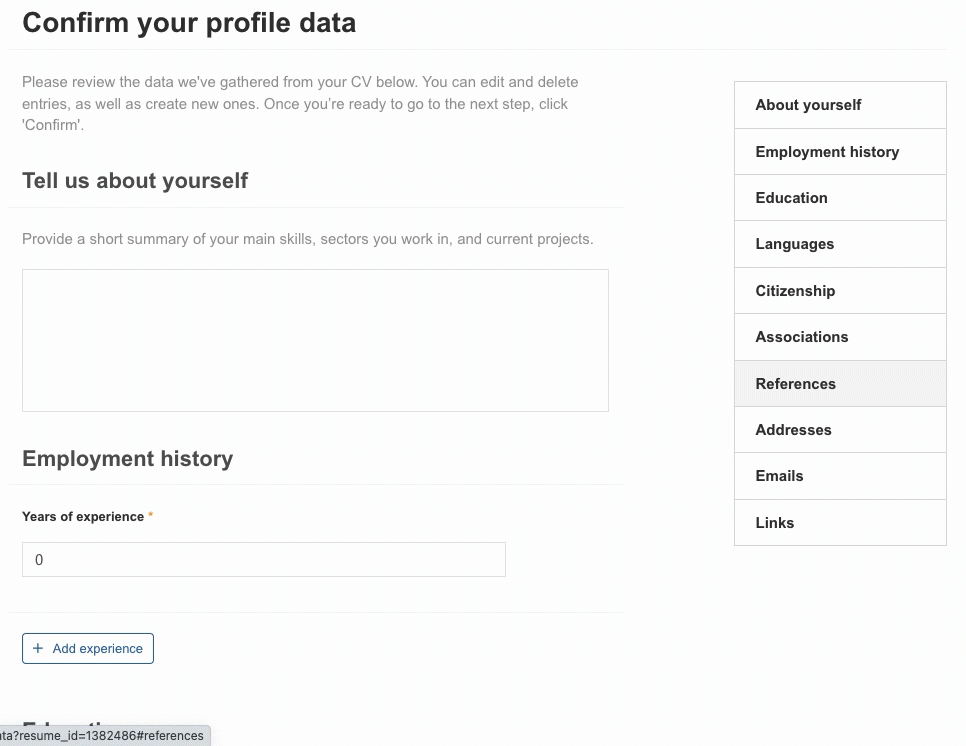 At the end of the page, click Confirm to get to the next step.
Tip: Make sure that all required fields are filled out before clicking confirm. You can edit or delete the entries with incomplete information.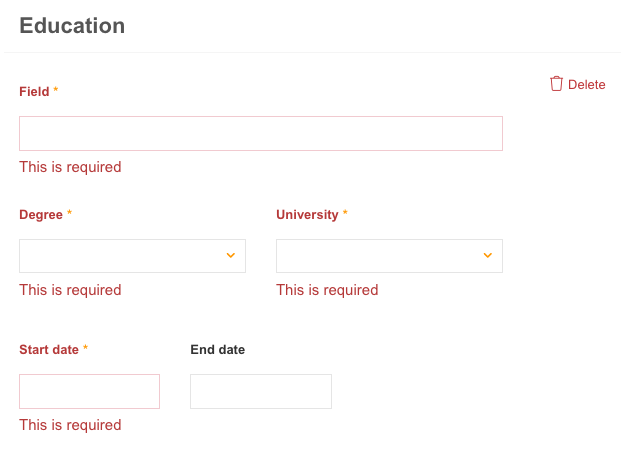 3. Review data
On this page you'll see how your Devex profile is displayed (Only Devex members with recruiter access can see the full version of your profile)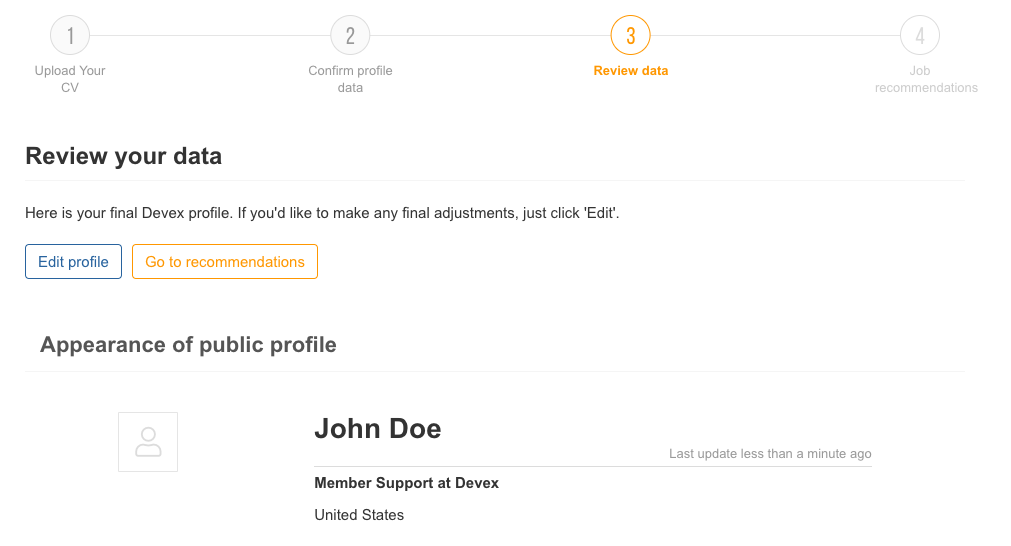 We've recently added a 4th step which takes you to the recommended jobs page. You can access this page as the final step in the cv upload process or directly through the My Jobs page.