As the media platform for the global development community, our mission is to keep you connected to the right information at the right time, so that you can do more good for more people. 
We are excited to announce the launch of My Devex, a personalized page where you can keep track of news and jobs based on your sectors of interest.
To access your My Devex page, simply log in to your Devex profile: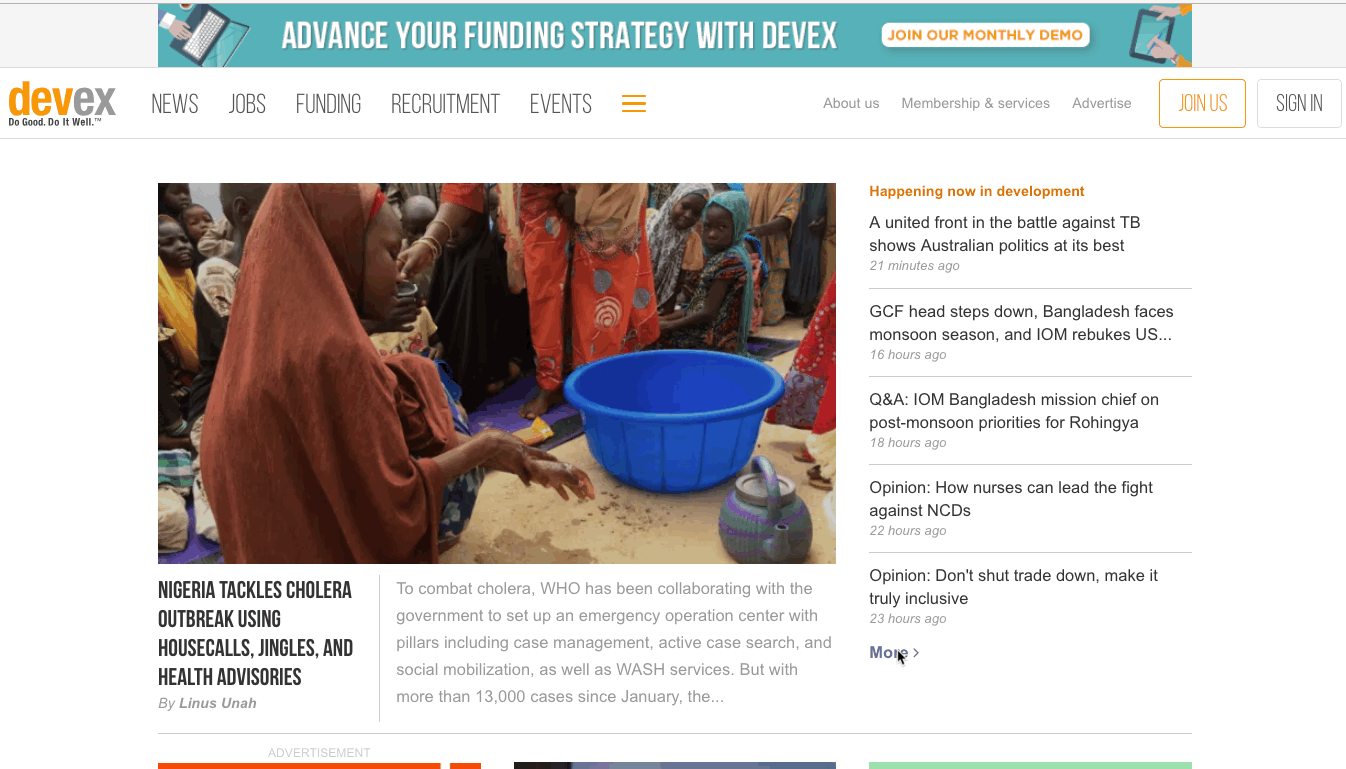 If you are on a different page, you can also access this though the user menu: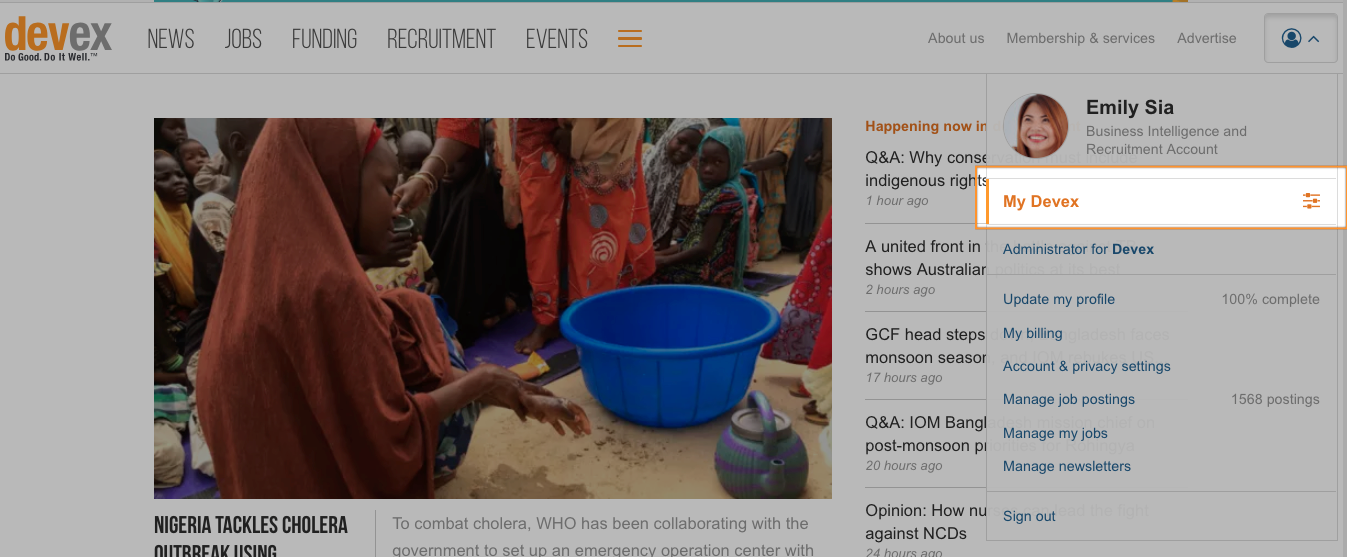 Apart from news and jobs related to sectors you've selected, you'll also find information on your profile activity such as profile completeness, views and search results you've been part of in the last 30 days.
If you are a Career Account member, on profile views, we added a way for you to see who viewed your profile by clicking through the small upward arrow highlighted below.