On the candidate database search you are now able to receive candidate recommendations for your active job postings, making it easier and more efficient for you to fill your positions.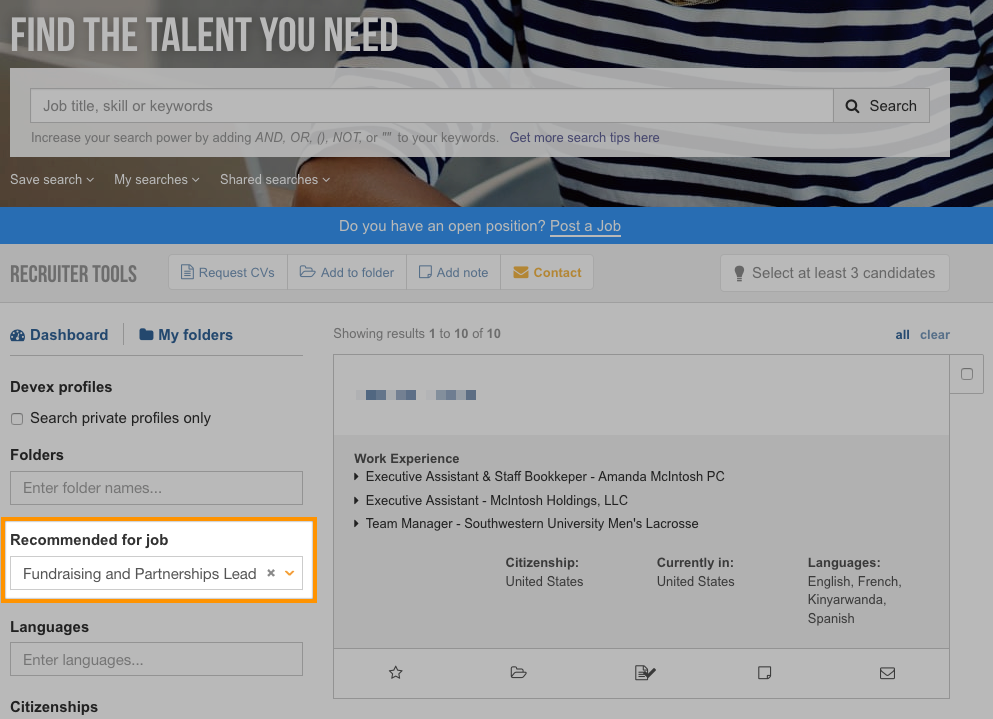 To do so, follow these steps:
Make sure that all search filters are cleared.
Select a job from the list under Recommended for job.
You will then be shown profiles that match with the description of your job.
Note: this new feature is still in its early phase. Devex is testing a new approach using artificial intelligence to match your job description with CVs uploaded by our members. These recommendations will also be shown to you directly after you posted the job itself.