The Team Dashboard allows you to manage and share visibility of the funding opportunities across your team. By adding saved email alerts to a board you can better organize the opportunities of interest to your team. This feature is currently only available for members with Devex Pro Funding for Organizations membership.
1. Click on the menu icon and then on Team Dashboard
2. Click on Create new board and give it a name to set up a new Team Dashboard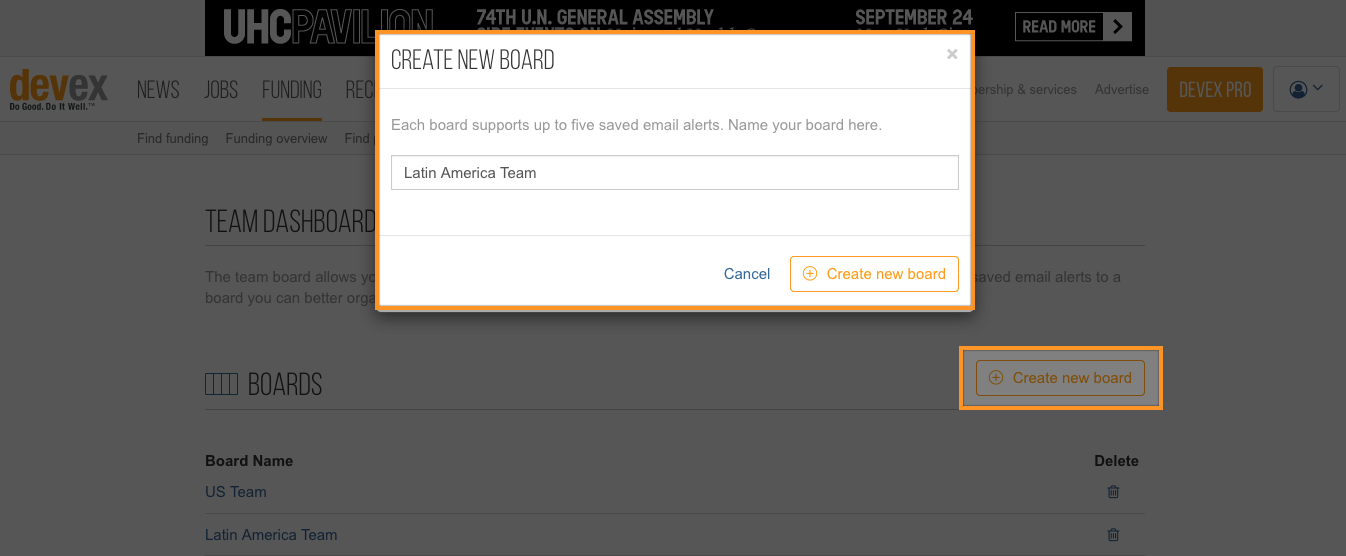 3. Select the newly created board from the list to get to the Dashboard page
4. From there click on 'add saved email alert' and choose the saved email alert to add to the dashboard, you can choose from those you and your colleagues have created.
Note: To create and edit email alerts go to the alerts section on the funding search.
5. Once you added an alert click on Share alert and select one of your colleagues that is also on the membership. You can leave a short message for them to let them know about the alert. After you click on Share alert an email notification with your message is sent to them and from then on they receive notifications for that alert via email.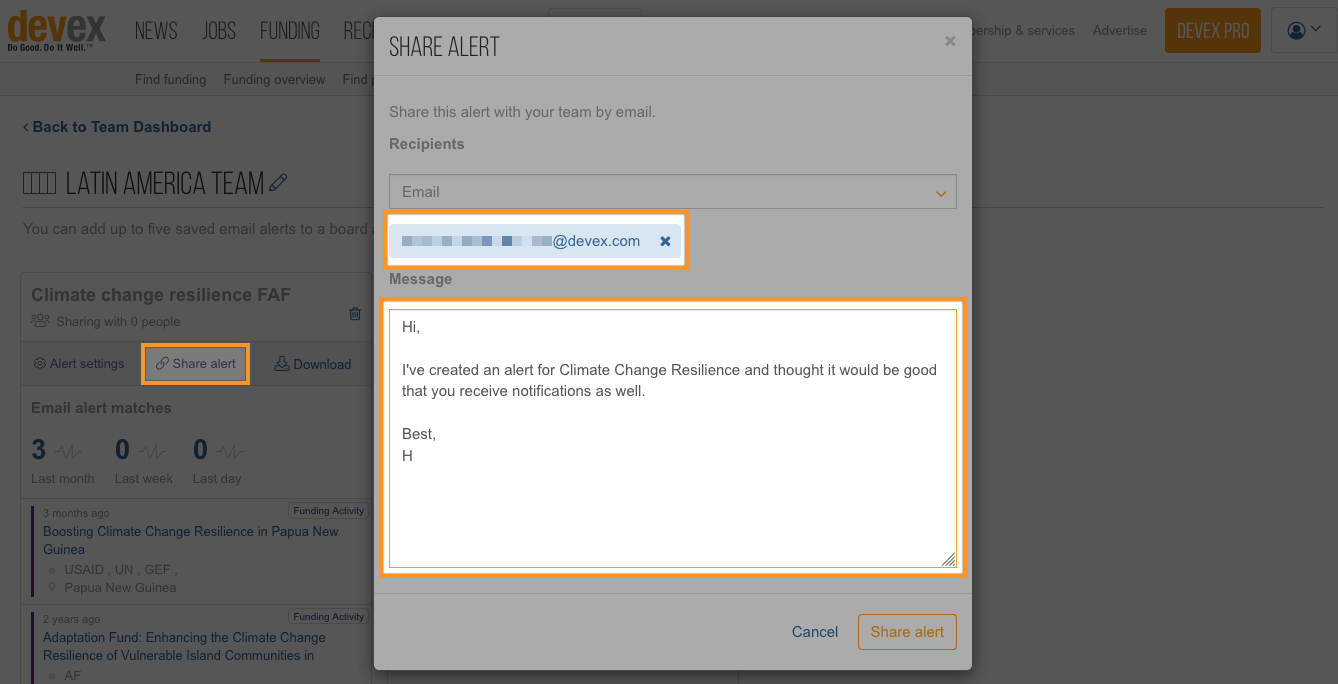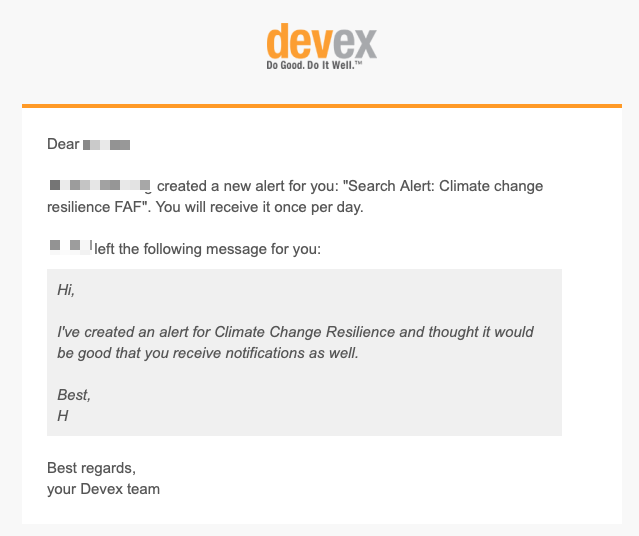 6. Review your alert settings, add or remove recipients, or download the results of the alert directly from the dashboard.