The orange correction mark icon on the individual profile summary indicates this individual has uploaded their CV. If it does not have the correction mark, it means they have not uploaded a CV.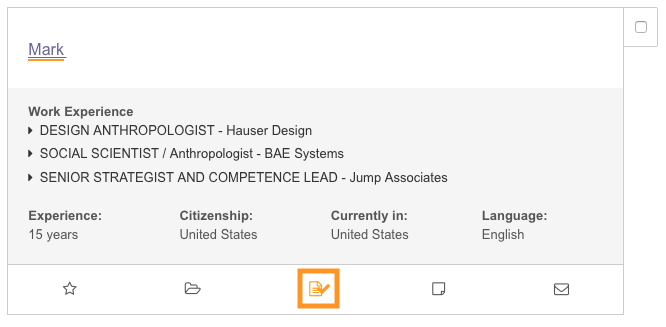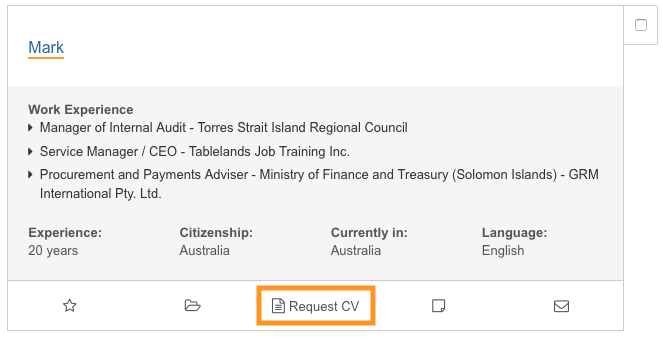 In both cases you can click on the symbol to either request the upload of a CV or the update of an existing CV.
The candidate will receive an email from Devex informing them that a recruiter has requested to view their CV, and to please upload or update it.
So you remain anonymous but when they do upload it you receive an automated notification.
All CVs requested and available can be seen on the Recruiter Dashboard under the CV requested tab.